Welcome
To The Yorkshire Lancashire & Cheshire Border Terrier Club.

The Yorkshire ,Lancashire & Cheshire Border Terrier Club was founded and registered with the Kennel Club in 1955.
It began with a group of Border Terrier enthusiasts getting together and deciding to form a breed club within the area of Yorkshire, Lancashire and Cheshire.
The Club currently runs 3 Shows per year. Where enthusiasts of Border Terriers are made Very Welcome
Yorks Lancs Cheshire Border Terrier Club
Are Holding an ONLINE BAD and MCE Day
This will be held on SUNDAY 2nd July 2023
Please click HERE for the Details and Application form
**Please note all forms must be returned by POST as the Club does not have online banking facilities for payment.
At the 2023 AGM Mr Brian Baxter Club President since 1989 and previously Club Chairman from 1981/89, prior to which he served on the YLC Committee for many years

decided to stand down.
Brian along with his wife Pat Baxter a committee member of long standing will be greatly missed for their hard work,dedication, knowledge and commitment to the YLC BTC.
The Club and The Members wish them both the Very Best Wishes for the future.
The position of President was filled at the AGM by the appointment of current Chairman Mr Kevin Green to become President.
Kevin previously a long standing committee member served as Chairman since 2012.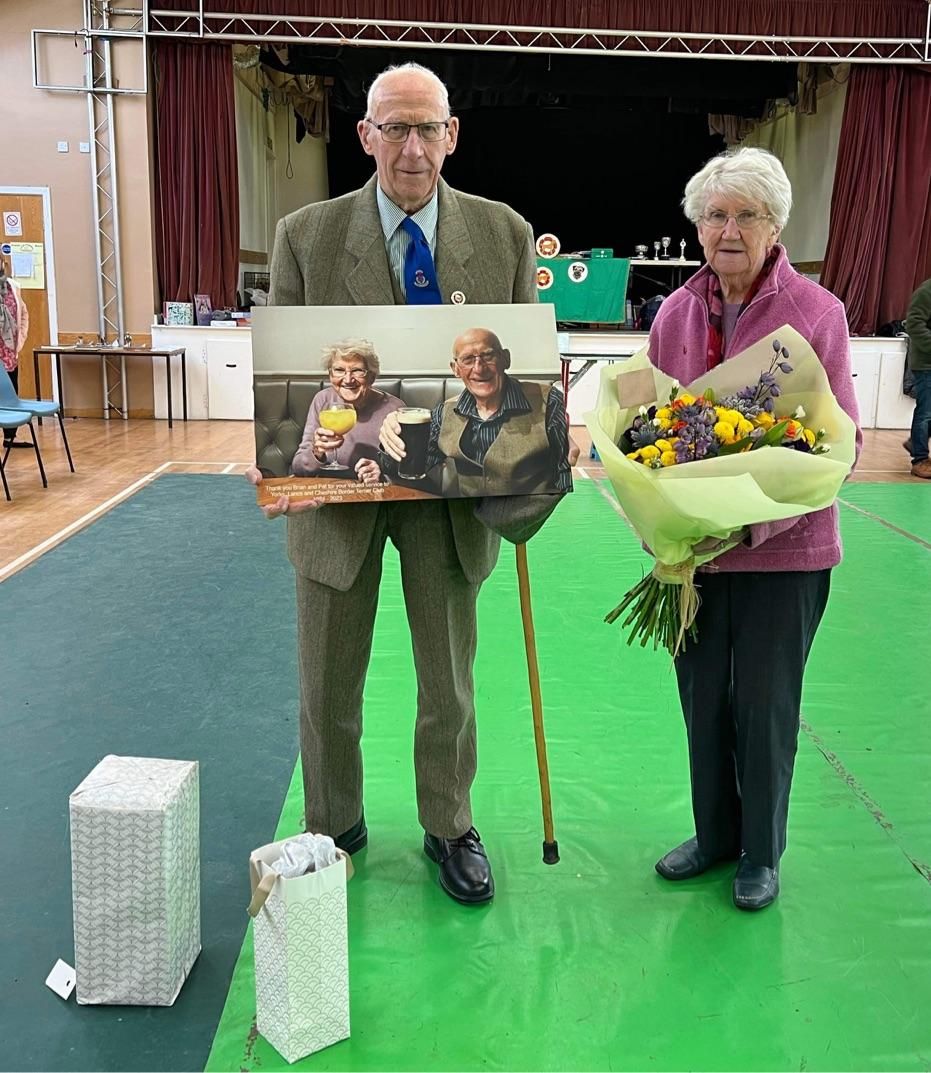 The Border Terrier 2020 (2022) Event at Kelso
Winning TEAM. YORKS LANCS & CHESHIRE BTC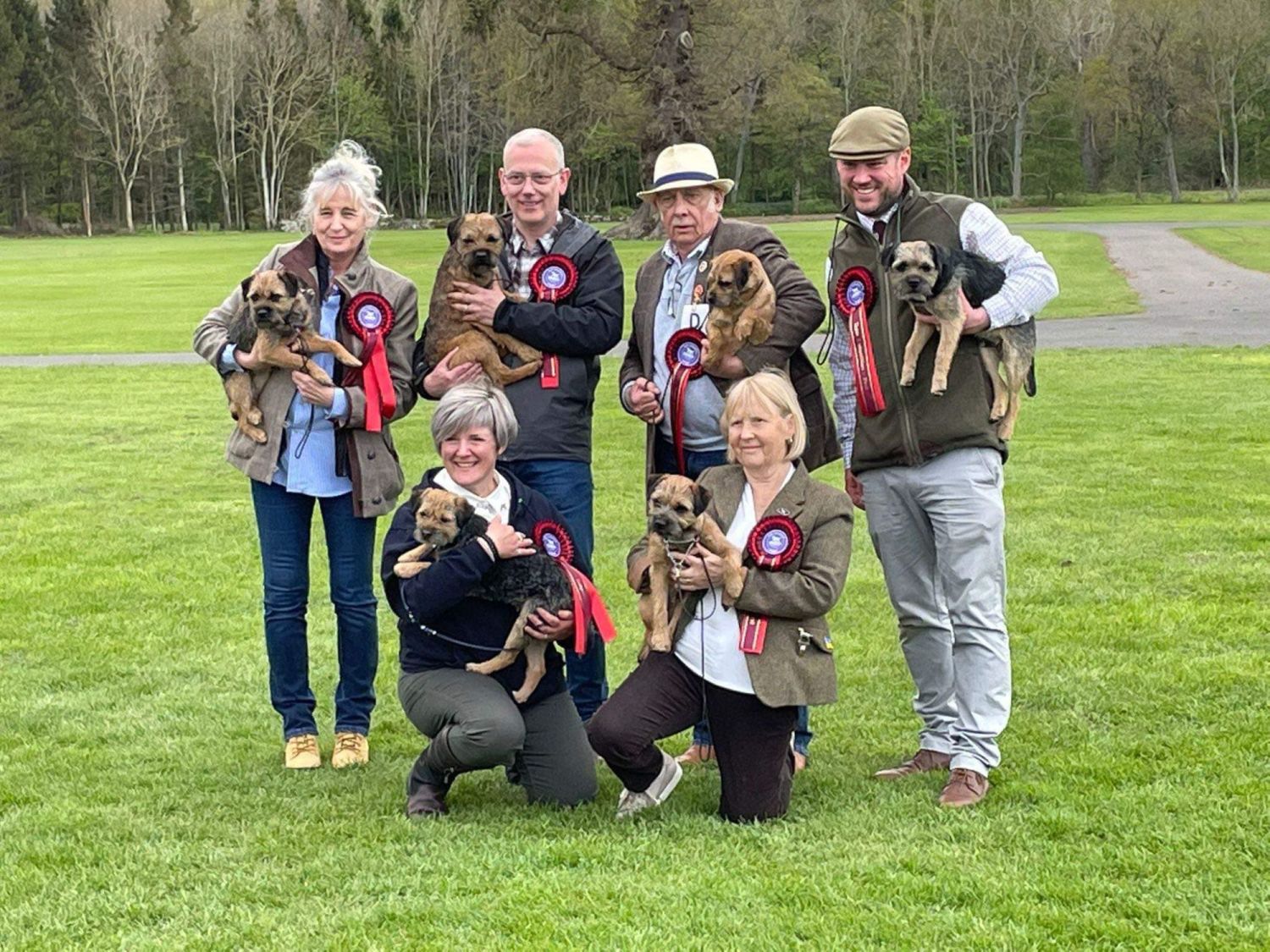 Photo By JOYCE MARTIN PHOTOGRAPHY
***JUDGES QUESTIONNAIRES 2022**
Please send a copy of your Judges Questionnire before the end of Sept 2021 to Tina Green
for concideration of the YLC Judges Sub Committee meeting..
Download copy here:

CLICK
2018 YLC BTCLUB Show Dates
To contact the Hon Secretary Mrs Tina Green
************************